The New and Unforgotten Football Shirt Collection of Real Betis Sevilla at Retrofootball®
Retrofootball® is pleased to present the new Real Betis Balompié vintage jerseys collection. Betis is one of the most popular clubs in the Spanish League, with a large following both in Andalusia and elsewhere. In fact, it has one of those phrases that every grey-haired football fan remembers: "Viva el Betis, manque pierda" (Long live Betis even if they lose).
The Shirt of the 1935 Champions of Real Betis
The traditional Betis shirts collection begins with a shirt that is particularly symbolic of the Club's history. In this Republican era in Spain, the green and white club was able to win the league title in 1934/35. Their first and only league title came after a hard-fought battle with Madrid C.F., today known as Real Madrid C.F. Betis earned 34 points, one more than the white squad, thanks to a fantastic long sleeve shirt with a V-neck, 100 percent cotton, and the legendary shield of the 30s.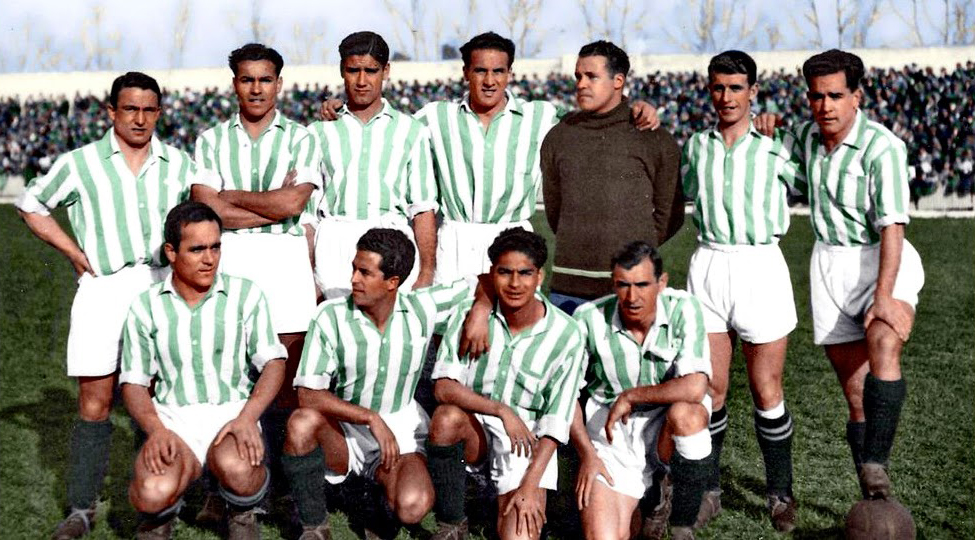 The Shirt of the Unforgettable Penalty drama and the Real Betis 1977 Copa del Rey Victory
The next model in the collection is well-known among Betis fans. The 1977 Copa del Rey final between Athletic Club and Real Betis was held at Madrid's Vicente Calderón stadium, shortly after the country's return to democracy. A thrilling encounter that finished in a 1-1 tie. Despite goals from Dani and López, extra time did not influence the outcome, as the game finished in a 2-2 tie. After 19 penalty kicks, goalkeeper Esnaola scored against Iribar, while the latter missed his own, giving Los Verdiblancos the title. Betis were thus proclaimed champions of the Primera Copa del Rey.
Betis had a great team at the end of the 70s with legends of the Club such as Esnaola, Biosca, Cardeñosa and López, scorer of the two goals in the final. Cardeñosa led the Spanish midfield in the Argentina 78 World Cup.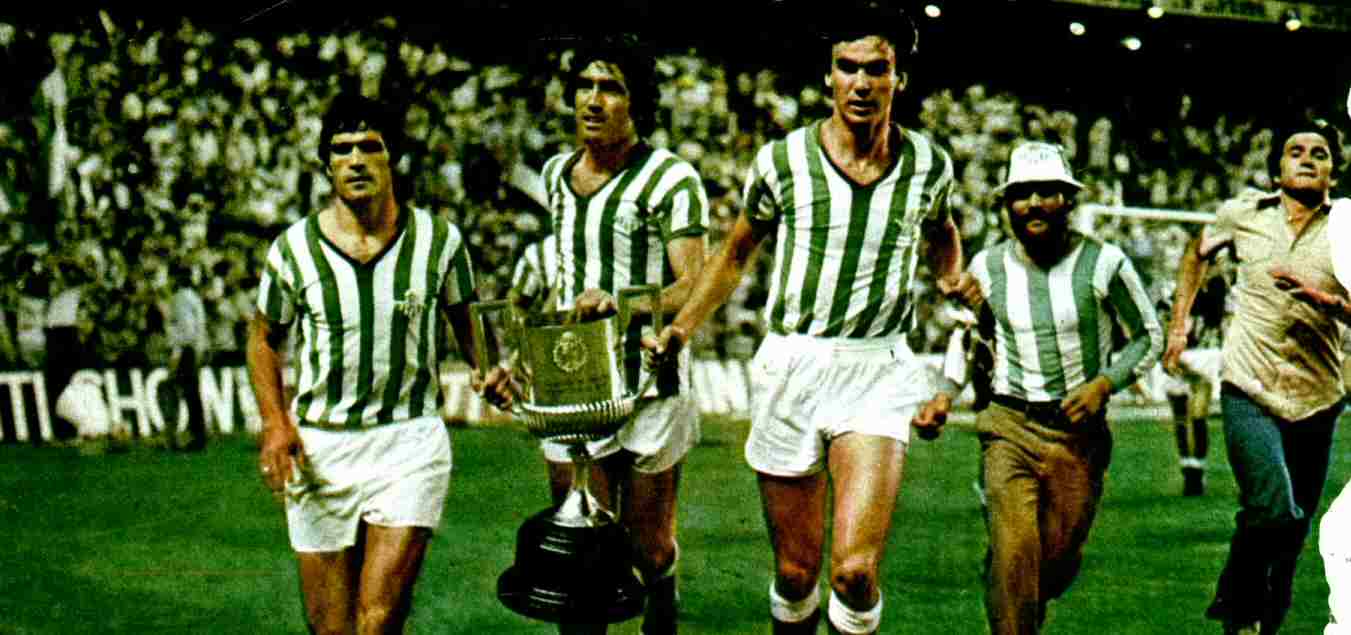 The Legendary Expo Shirt of Real Betis Sevilla between 1987 and 1990
Another memorable item in the collection is the Betis shirt from the late 1980s. It was a very special time for the city of Seville and for Spain because the city hosted the Universal Expo. Barcelona held the Olympic Games that year, and Madrid won the consolation prize of European Cultural Capital. The Expo 92 logo is proudly shown on the Betis shirt from that season. Because it is composed of 100% polyester, you can wear it to the beach with your friends or to a summer match.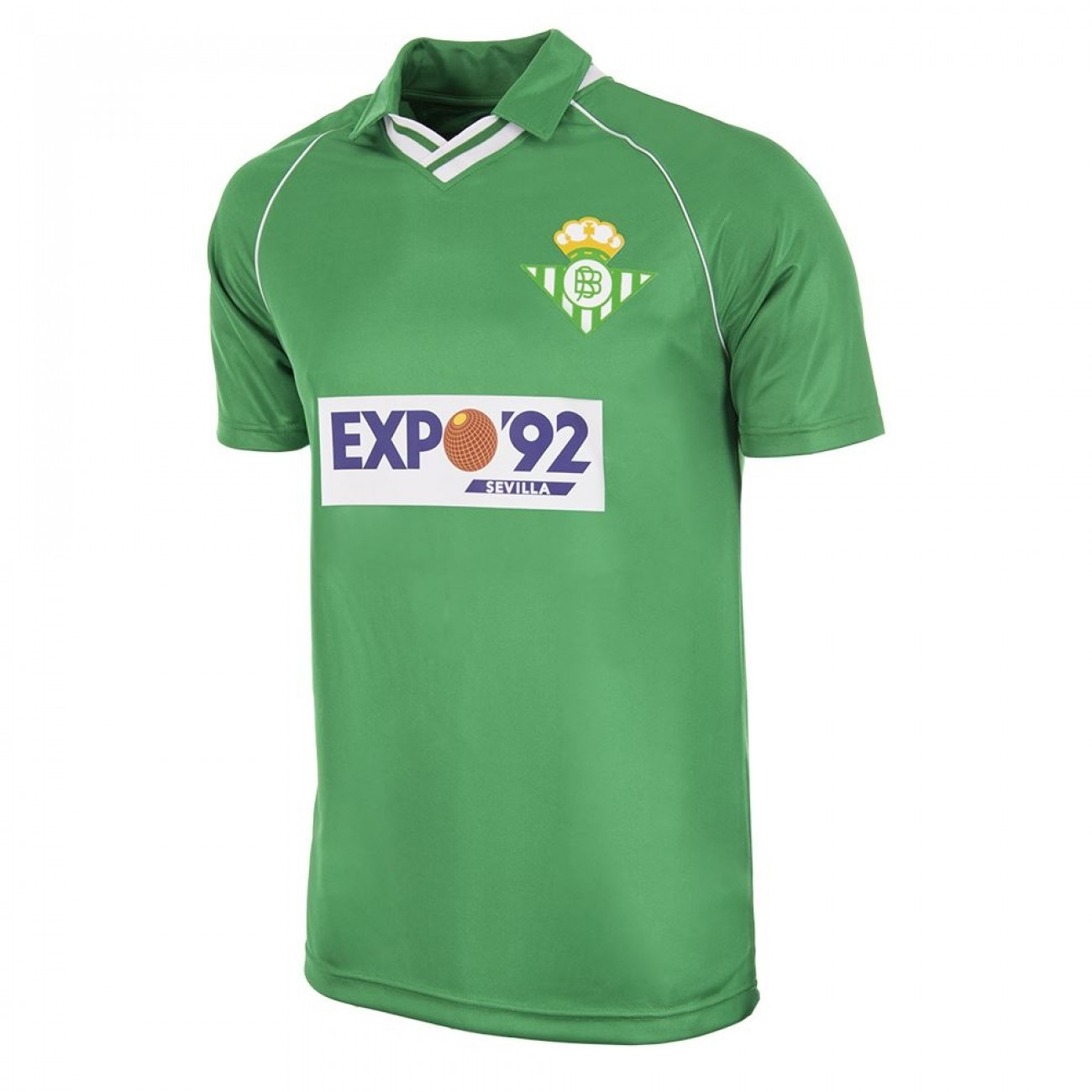 We hope you love our new line. Shirts that will make you feel like you're never alone when you're watching Real Betis or hanging out with your buddies in a bar. Retrofootball® enjoys reviving football legends, and we are confident that this collection will leave you with green and white skin.