For the qualifying games for 1978 World Cup in Argentina, the UEFA ballot boxes crossed the destiny of George Best's Northern Ireland and Johan Cruyff's Holland.
Best (30 years-old) had left Manchester United a couple of years before and after a few games in South Africa and then with Stockport he signed for Fulham where at the time the 1966 world champion Bobby Moore was also playing.
On the other hand Cruyff (29) was the undisputed star of Barcelona and of that perfect mechanism knwonn as Netherlands national football team.
It is October 13, 1976 when Bill Elliot, reporter for the Daily Express of Manchester, decides to sit down and have a chat with the former Man United star during the journey that takes them from the hotel to the Feyenoord stadium where the game will be played.
"What do you think of Cruyff?"
"Magnificent"
"Better than you?"
"You're kidding aren't you?" George replies with a laugh of disdain. "I'll tell you what I'll do tonight… I'll nutmeg Cruyff the first chance I get" and the two burst out laughing.
What looks like the arrogant delirium of a former soccer star on the path to decline is simply the premonition of what will happen a few hours later.
The guy with the green jersey with the number 7 enters the field with a red rose given to him by a beautiful blonde girl in the stands, not before kissing her hand to thank her.
The referee whistles for the start of the game. Five minutes into the game Best receives the ball wide on the left. Instead of heading towards goal he turns directly infield, weaves his way past at least three Dutchmen and finds his way to Cruyff who is wide right.
Best dips a shoulder twice and slip the ball between Cruyff's feet. As he run round to collect it and run on he raises his right fist into air while Bill Elliott from the Daily Express and the 50,000 people of De Kuip Stadium hold their breath.
The match ends 2-2 and both Northern Ireland and Cruyff will not go to Argentina 78.
That night, however, George Best was still The Best.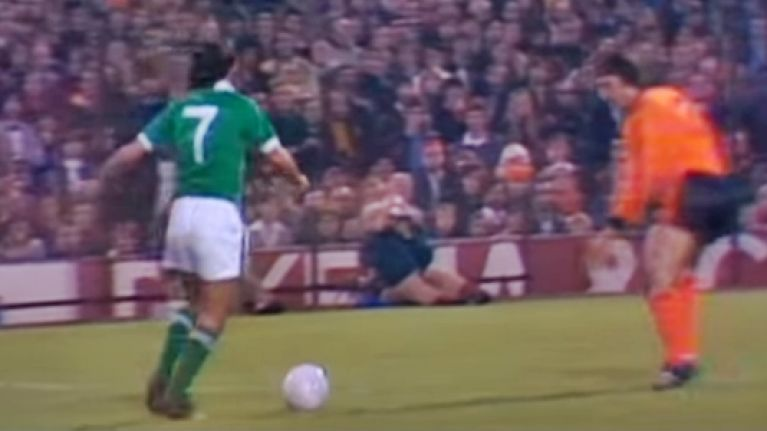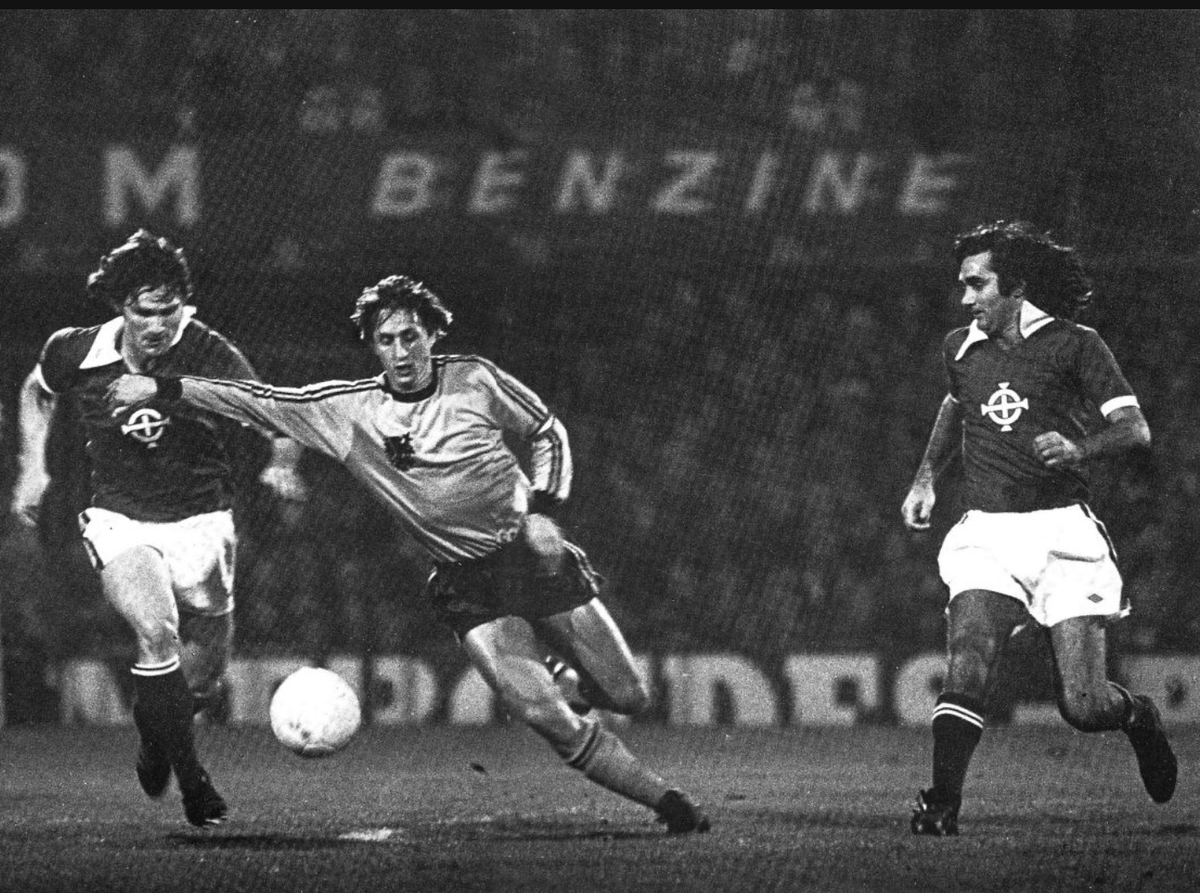 At retrofootball.eu you will find the retro shirts of George Best and those of Johan Cruyff.
Relive with us two football legends that have made us fall in love with the most beautiful sport in the world.