Valentine's Day is coming.
A great opportunity to emphasize your love for your partner. So get inspired and have a great day!
⚽️=❤️️

Below are 14 reasons why you shold celebrate Valentine's Day sharing Retrofootball® vibes, reviving retrofootball legends next February 14:
• 1. Because sharing a passion is the best thing. And our passion for football is huge.


• 2. Because football starts like Kylian Mbappe and Andres Iniesta are passionate about Captain Tsubasa, why not get a New Team jacket?


• 3. Because Maradona has always been a romantic. We pay tribute to La Mano de Dios with this iconic t-shirt.


• 4. Because the 14 is the legendary number of Johan Cruyff, the Holland vintage football shirts are a great fit.


• 5. Because George Best always had a plan for Valentine's Day. His classic Manchester United retro shirt is a classic style.


• 6. Because you want a love story like Francesco Totti and AS Roma.


•7. ...or a love story like Steven Gerrard and Liverpool.


• 8. ...or like Paolo Maldini and AC Milan.


• 9. Because football legends are eternal. And so are our retro football shirts, check our quality standards.


• 10. Because women also love vintage football, why not think of a Retrofootball® inspired gift for your girlfriend?


• 11. Because the UEFA European Championship 2020 is coming in 2021, and it's time to get your national team vintage football shirt and enjoy te tournament!


• 12. Because playing as a team is difficult, but extremely satisfying.


• 13. Because a classic football shirt is forever.


• 14. Because you can honor the football legends while getting an original gift for your boyfriend, your girlfriend... or for yourself!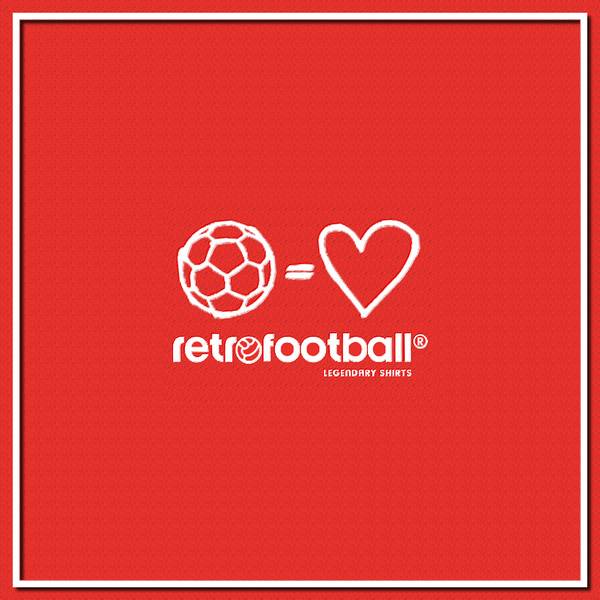 Now... Over the years here at Retrofootball® we realized one thing: we have two great loves, our girlfriends and Football.
And "first love can never been forgotten". So...

• +1. Football is the first love for many of us. Let's celebrate. ⚽️=❤️️