We all love the colours of our team. The game, the goals, the players, the stadium and the shared emotion under the symbol of the colours and design of the shirts are the basis of football.

But we cannot forget that the colours of the shirts have changed throughout history. If we look at today's shirts we will see that they tell more complex stories than in the 20th century; today their messages are amplified either by the brands they include, by the multiple details in the design, by the lines of the stripes that in many cases are no longer straight, by the textures of the fabric, by the different shades of the distinctive colours of each club.

In these times of multiplicity, we would like to remember the era of football of the 70s and 80s and the away shirts.
Barcelona in its early days wore white on its away shirts and this was the case until the 1970s. Today this would be unimaginable due to the rivalry between the Catalan team and Real Madrid. But from the 70's onwards they changed to yellow for their second kit. This second Barça shirt of the 1970s was worn for the entire decade from 1970 to 1980. It was worn by great Barça players such as Cruyff, Neeskens, Mora, Rexach, Marcial, Josep Vicenç "Tente" Sanchez and Antoni Olmo, among others.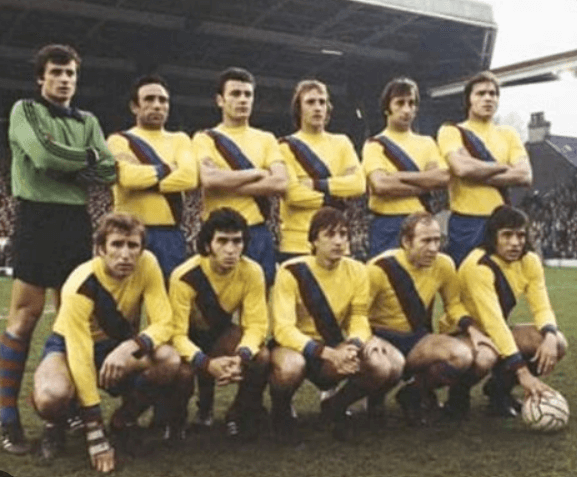 The Barcelona football team in Liverpool in 1976.

This is a classic shirt with a round neck, golden yellow and the "blaugrana" stripe diagonally across the chest. A striking shirt if ever there was one! Barça fans will love it.


In the same line we have the Barcelona away shirt from the 80's but with a polo neck, elegant, the blue and red band on the right side and the Barcelona crest on the left side. A shirt with a touch of distinction. This shirt was worn by Schuster and the star Maradona in his first year at Barcelona in the 1982/83 season.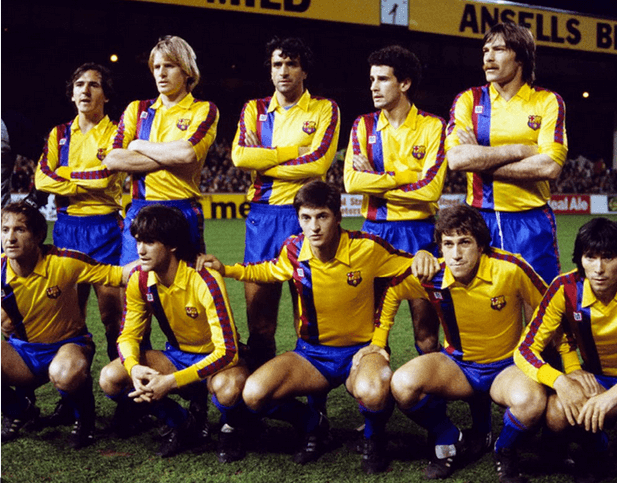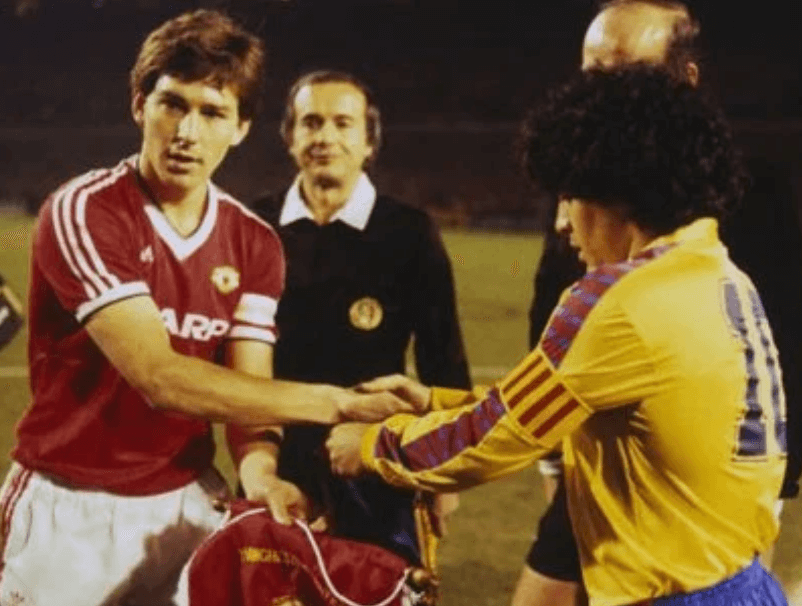 Maradona with Barcelona 1984 in the Cup Winners' Cup match against Manchester United.


From 1985 FC Barcelona also wore the away shirt in light blue, dark blue and orange. With the turn of the century, the colours would vary between those already in use and others such as grey, shades of blue with details, pink and purple.

However, this yellow Barça kit always comes back. And if not look for the away games of the 2005-06, 2008-09, 2015-16, 2018-19 and 2019-20 season! Don't miss out, it's a real statement of intent.